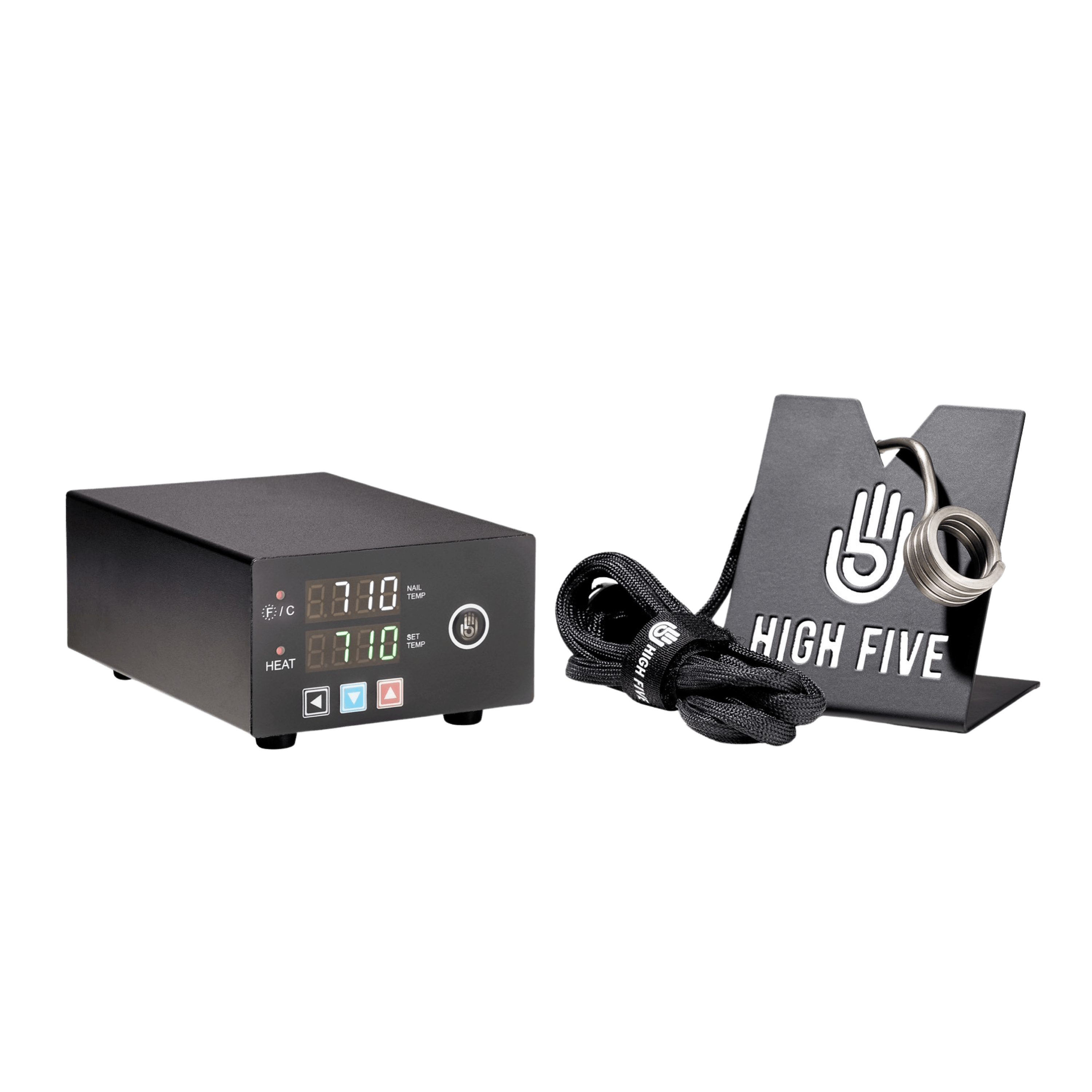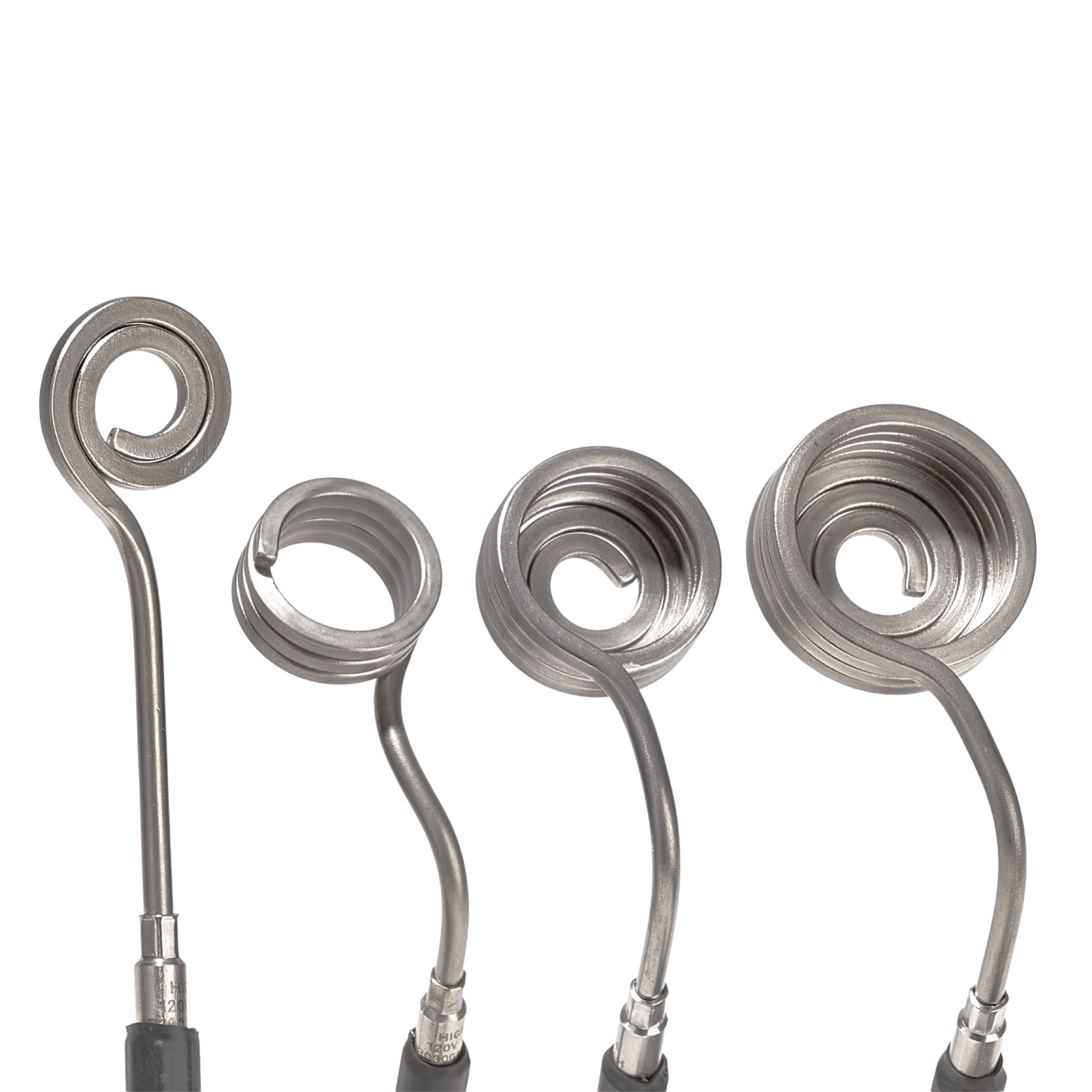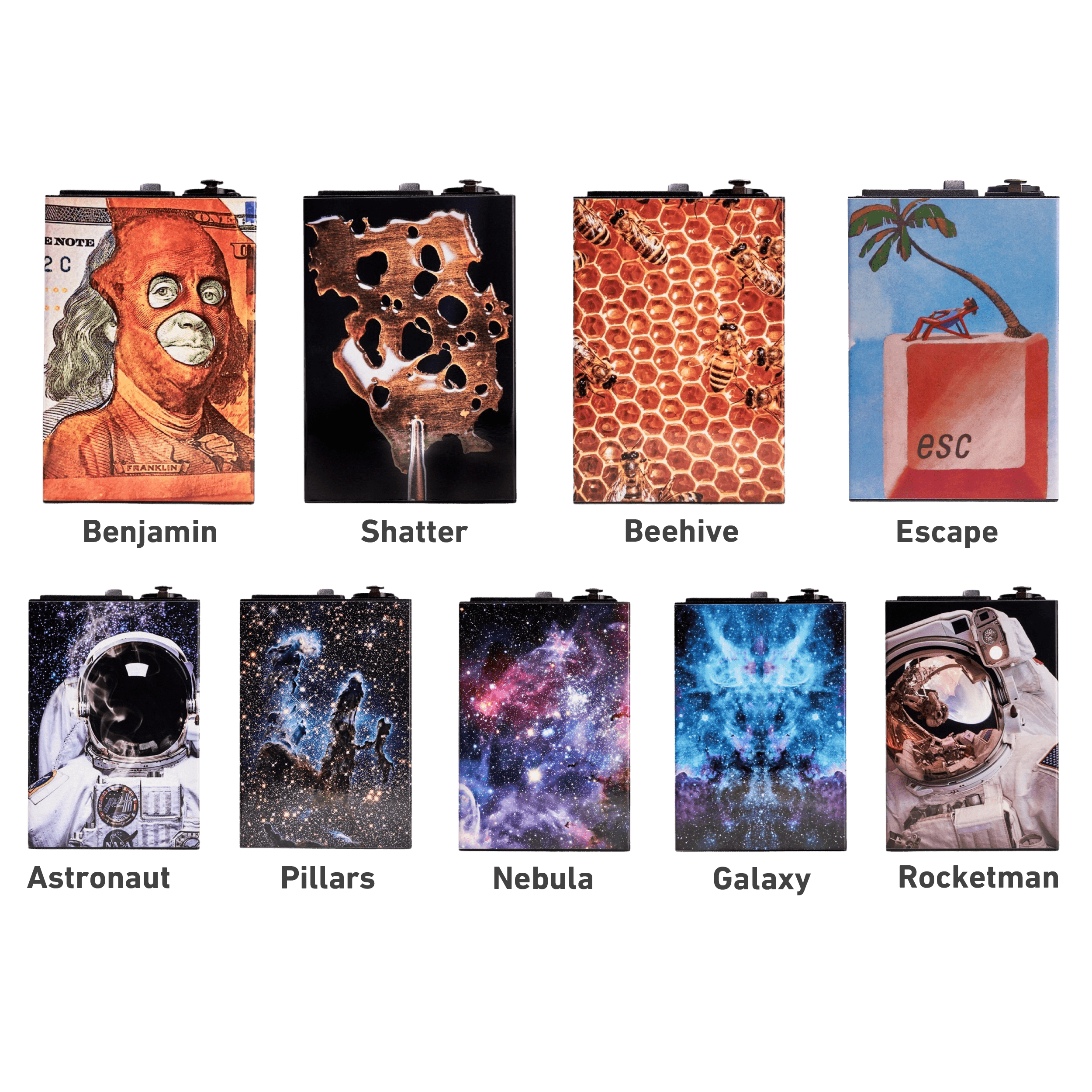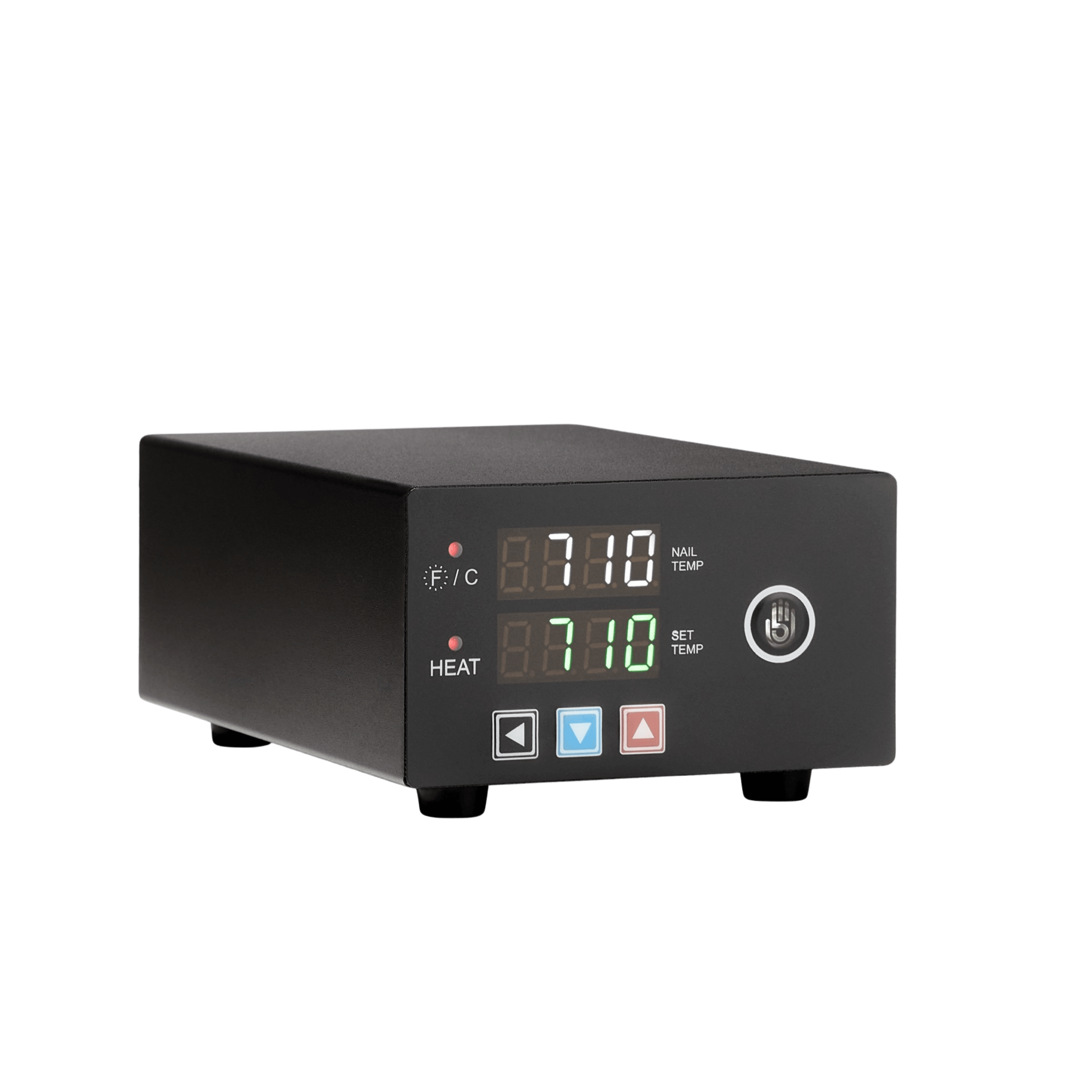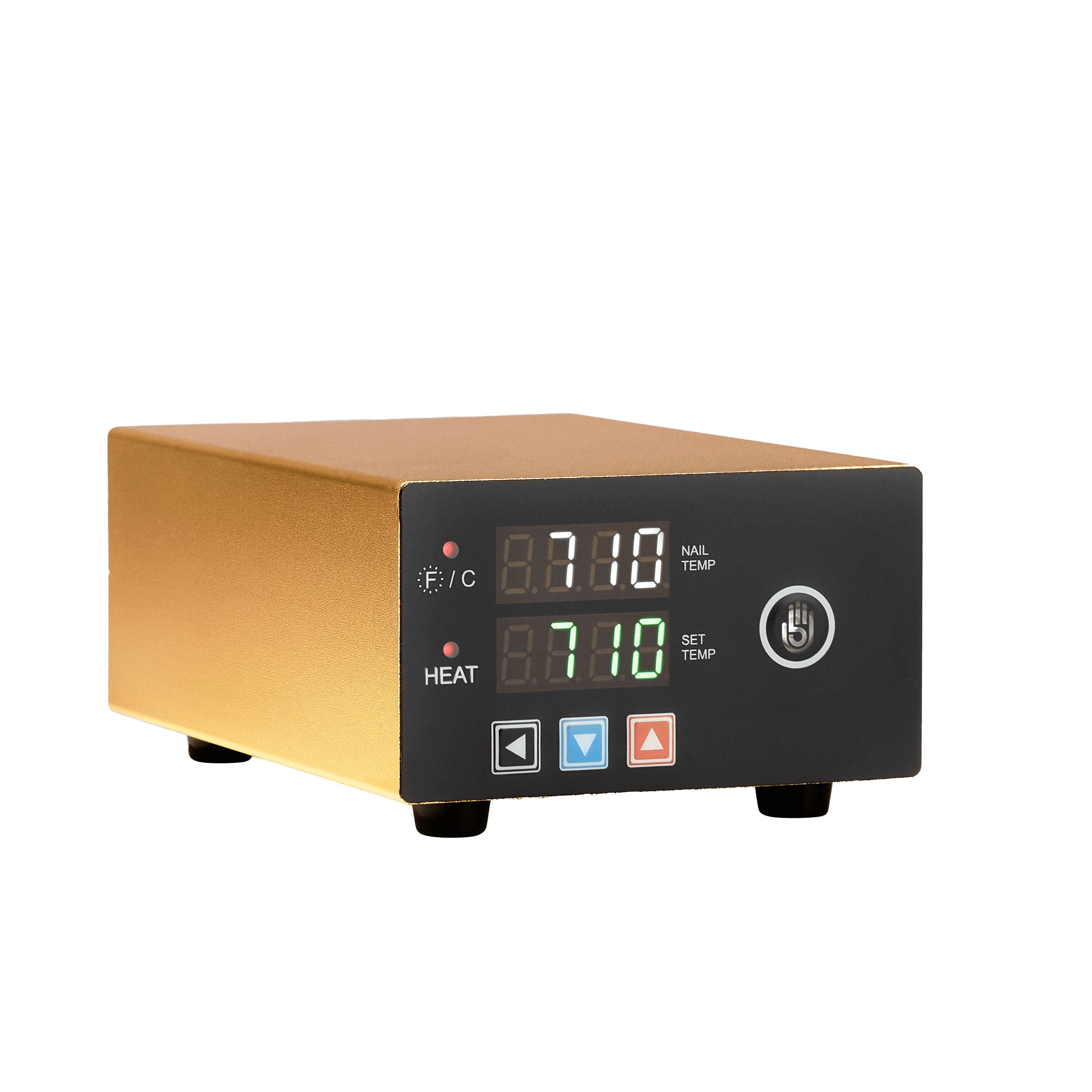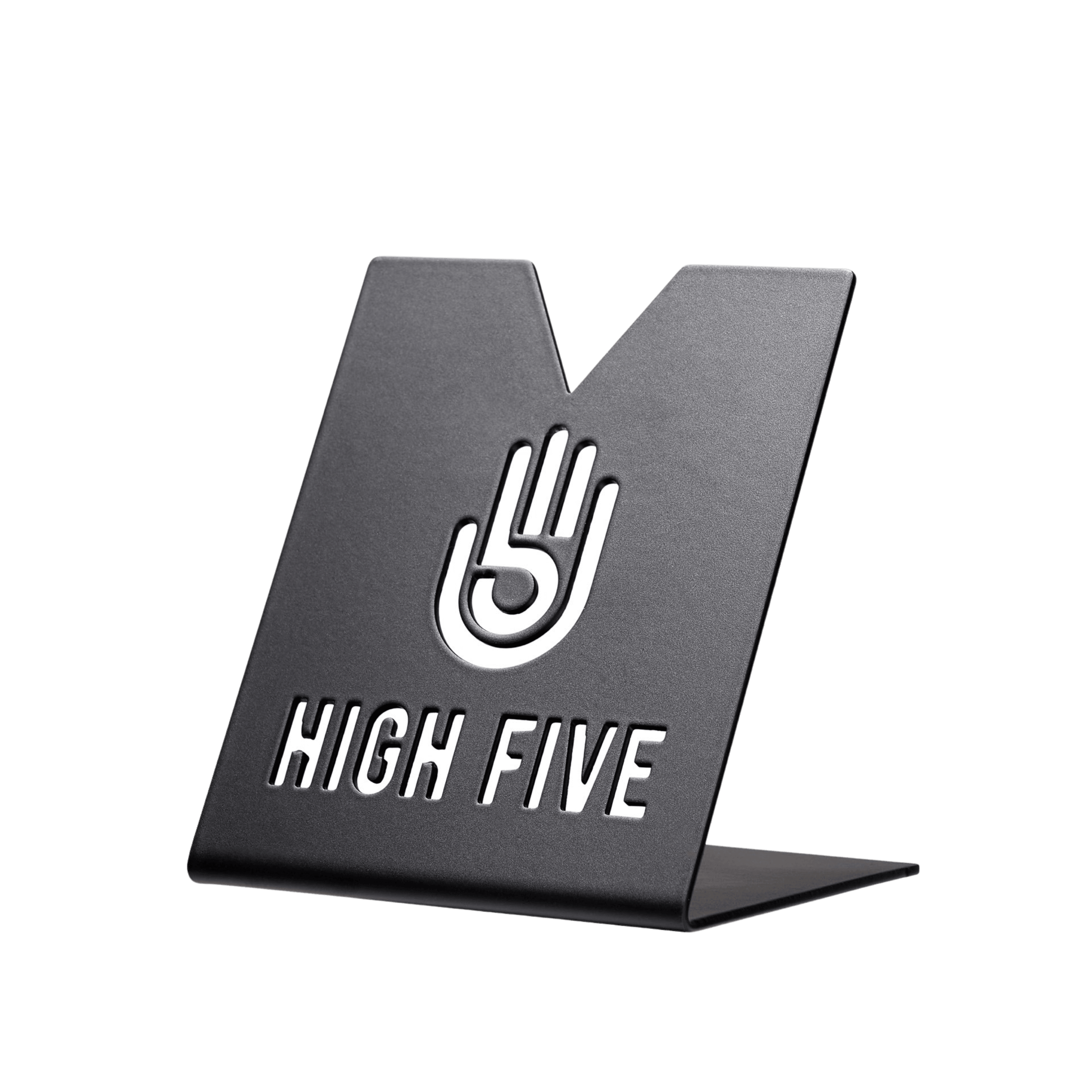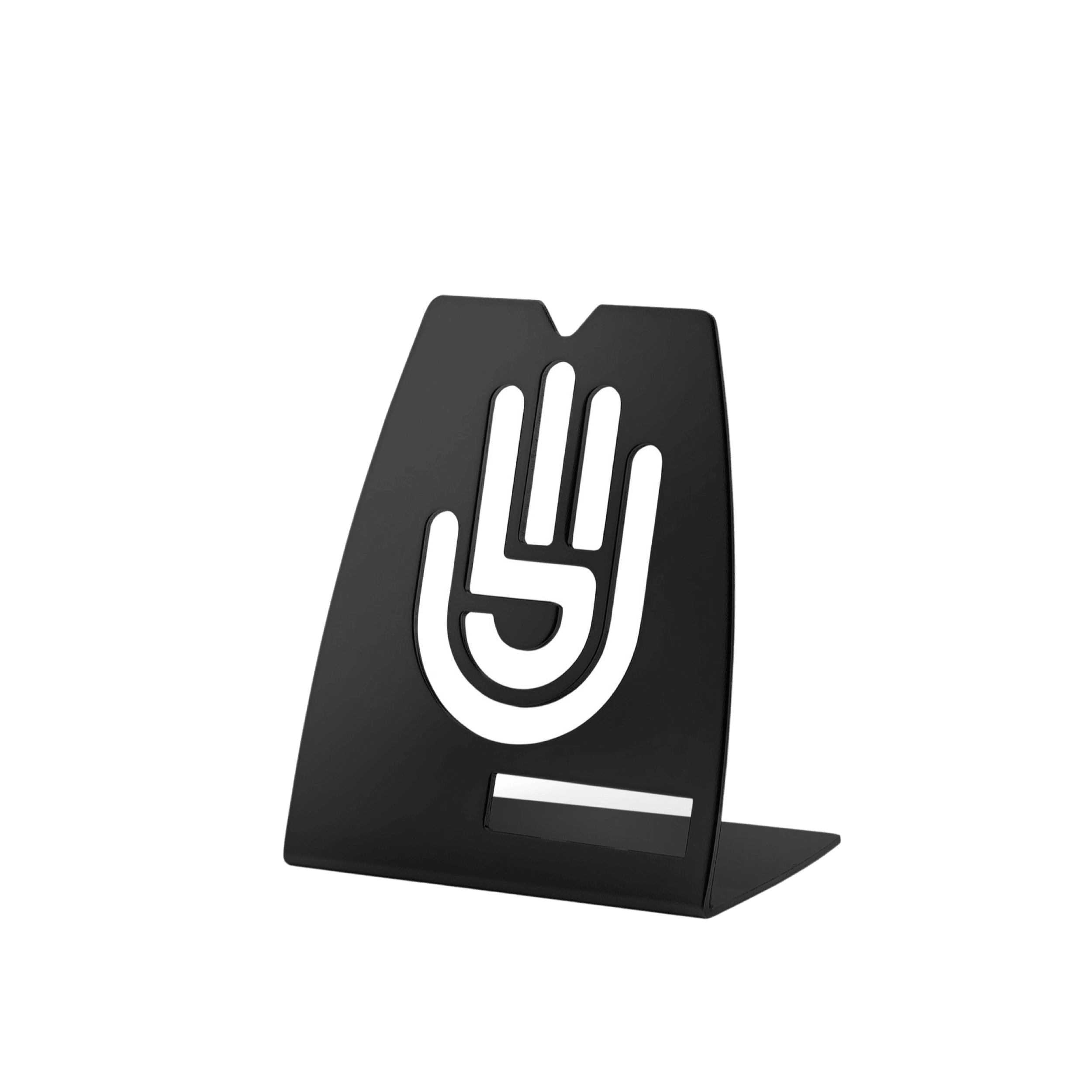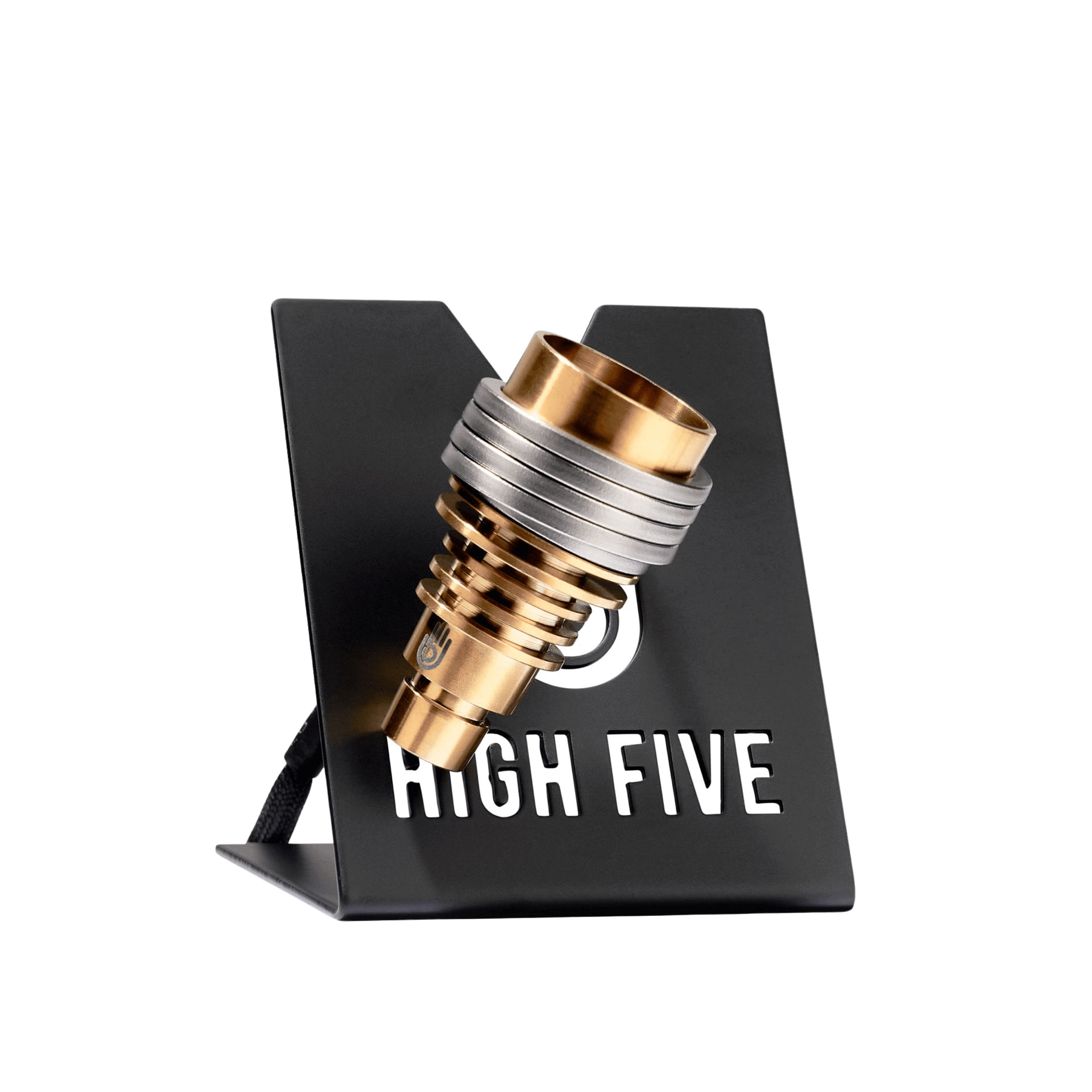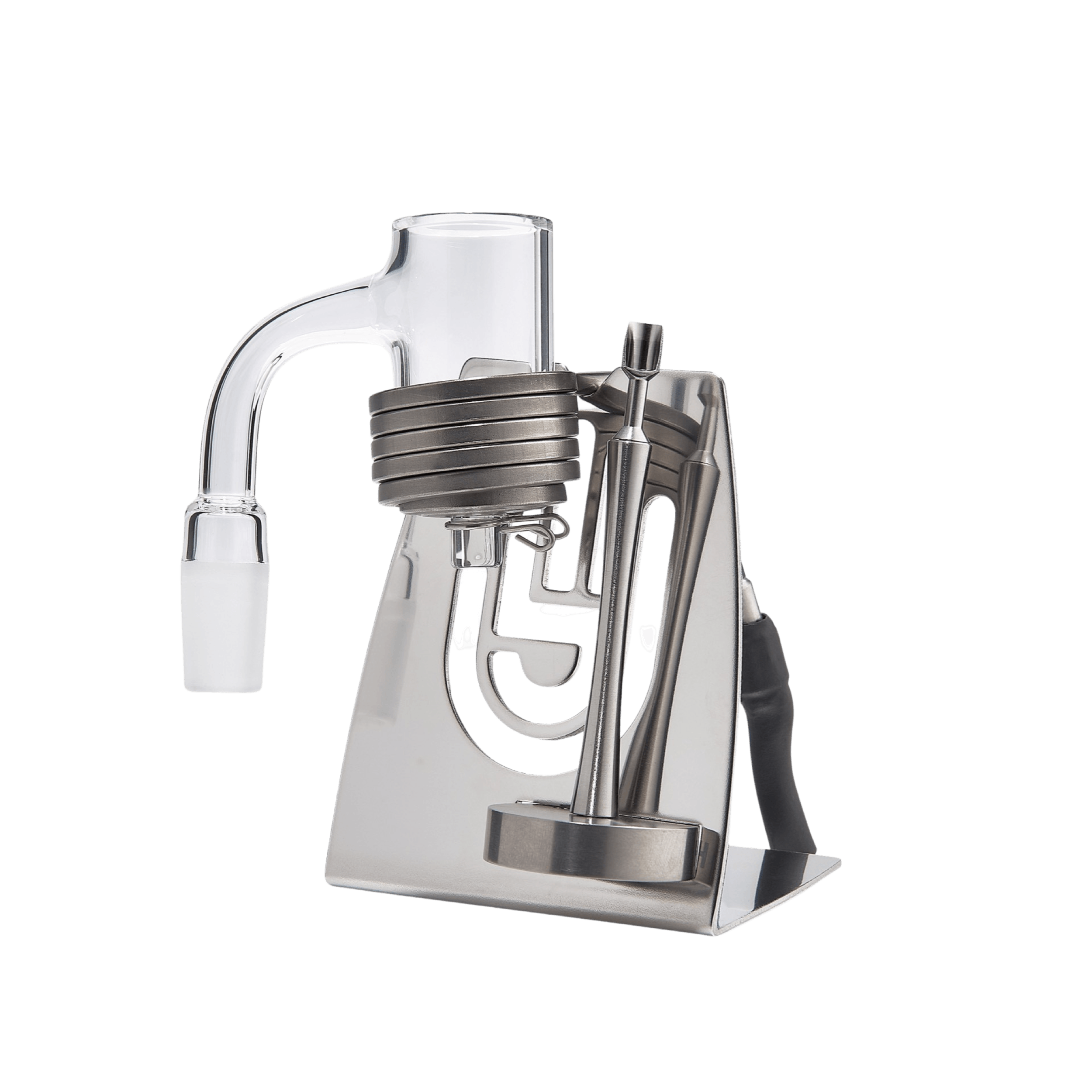 Micro E-Nail with Heater Coil
---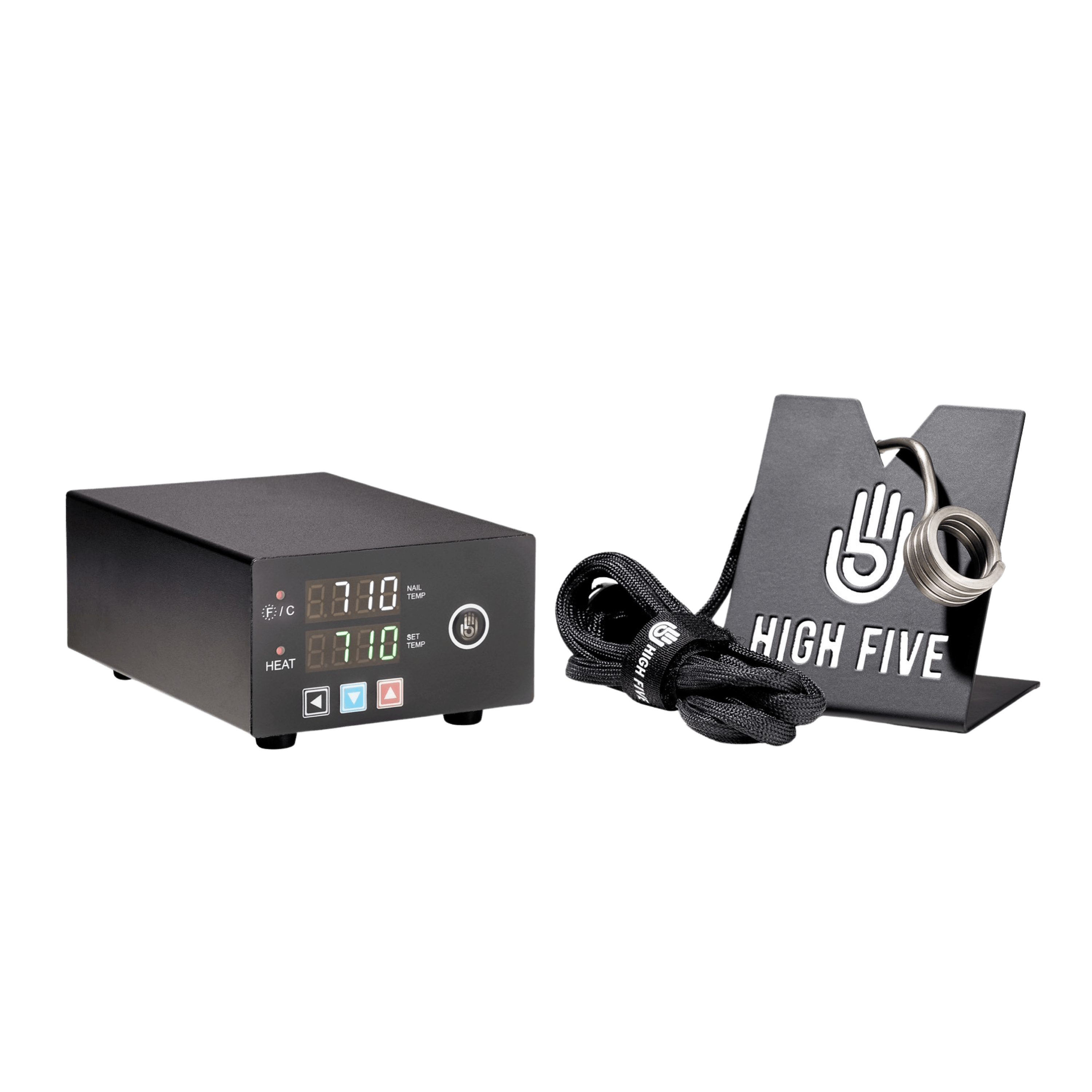 1000°F
RAPID HEAT-UP WITH NO OVERSHOOT AND CONSISTENT TEMPS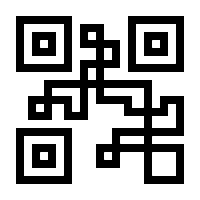 Microprocessor Powered
With its digital display , the LCD E-nail features : Self Cleaning Mode, Celsius & Fahrenheit Modes, & Last Set Temperature Memory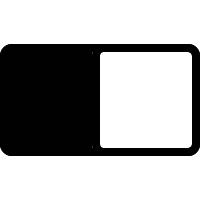 Automatic Shutoff/Timer
Separate ON/OFF Switch for the Coil & Box
Low Energy Usage
CE & UL Certified Components that are grounded and fuse protected.
User Manual
5ft Heater Coil
6ft Power Cord
Micro E-Nail Controller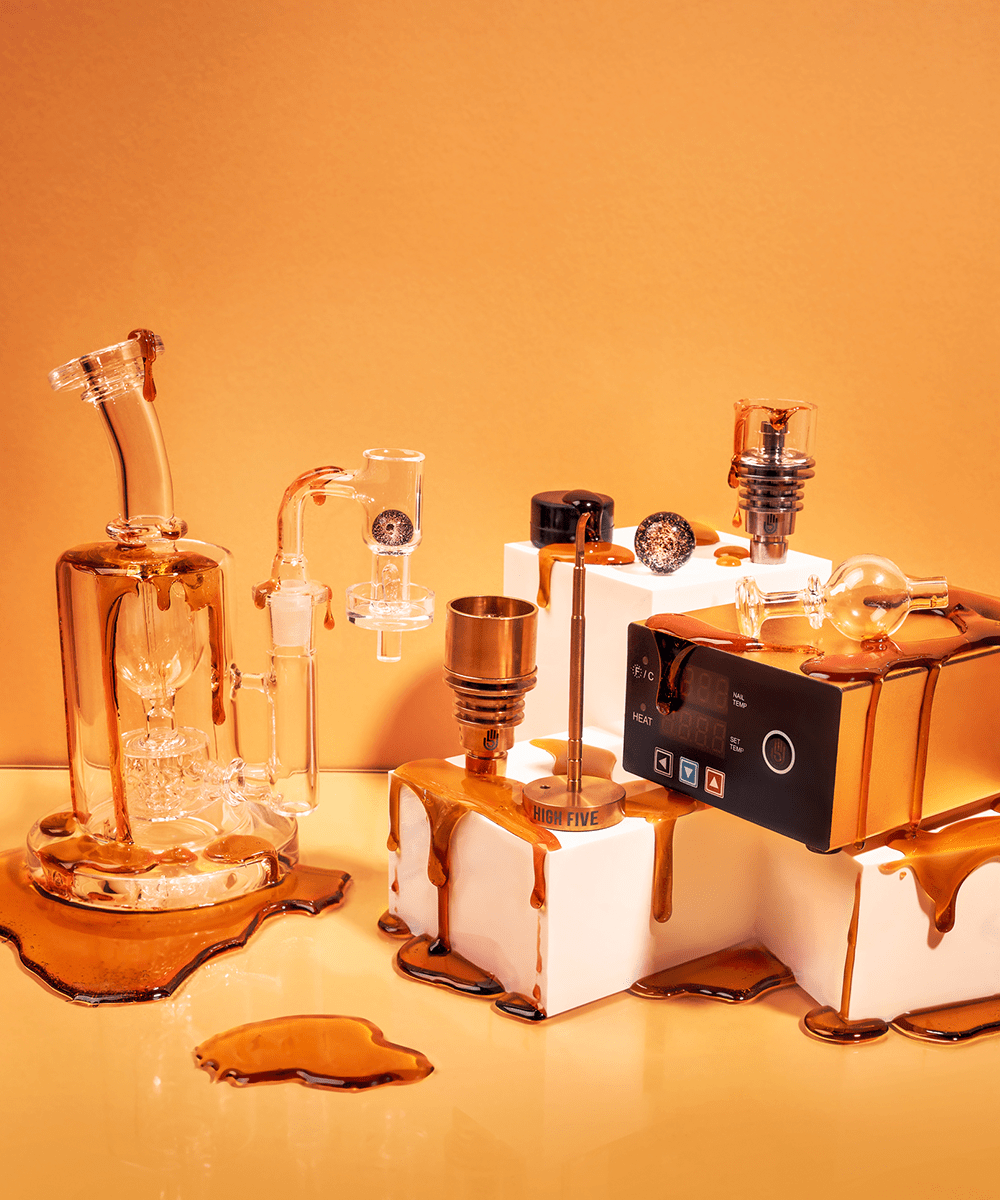 DURABLE & RELIABLE
1 Year Warranty on Coils, 2 Year Warranty on Controllers
Powered by an advanced microprocessor for real time temperature reading and temperature stabilization unlike PIDs used by other E-Nails on the market. The most advanced desktop E-Nail on the market that allows you to fully take control of your session. Set your controller to the exact coil size you're using for optimum temperature control and performance. The Micro E-Nail has a rapid heat up time which only takes 90-120 seconds. This unit can be linked with home smart devices like Google Home and Amazon Alexa to turn on and off with your voice commands. Customizable displayed temperature in Celsius and Fahrenheit. Set and forget, this unit features a timer/auto shut off to ensure that your unit turns off when you want and you'll never have to worry about turning it off. Cleaning is a breeze with the Micro E-Nail, utilize the unit's self cleaning mode for built up residue and easy maintenance.

Specifications:
Max Temp : 0°F-1000°F
Plug Type : 120V USA
Power Cord Length : 6ft
Controller Dimensions : 5"x 3" x 2"
Coil Connection: 5PIN Female XLR
PIN Wiring: PIN 1: TC+ , PIN 2: TC-, PIN 3: Ground, PIN 4: AC, PIN 5: AC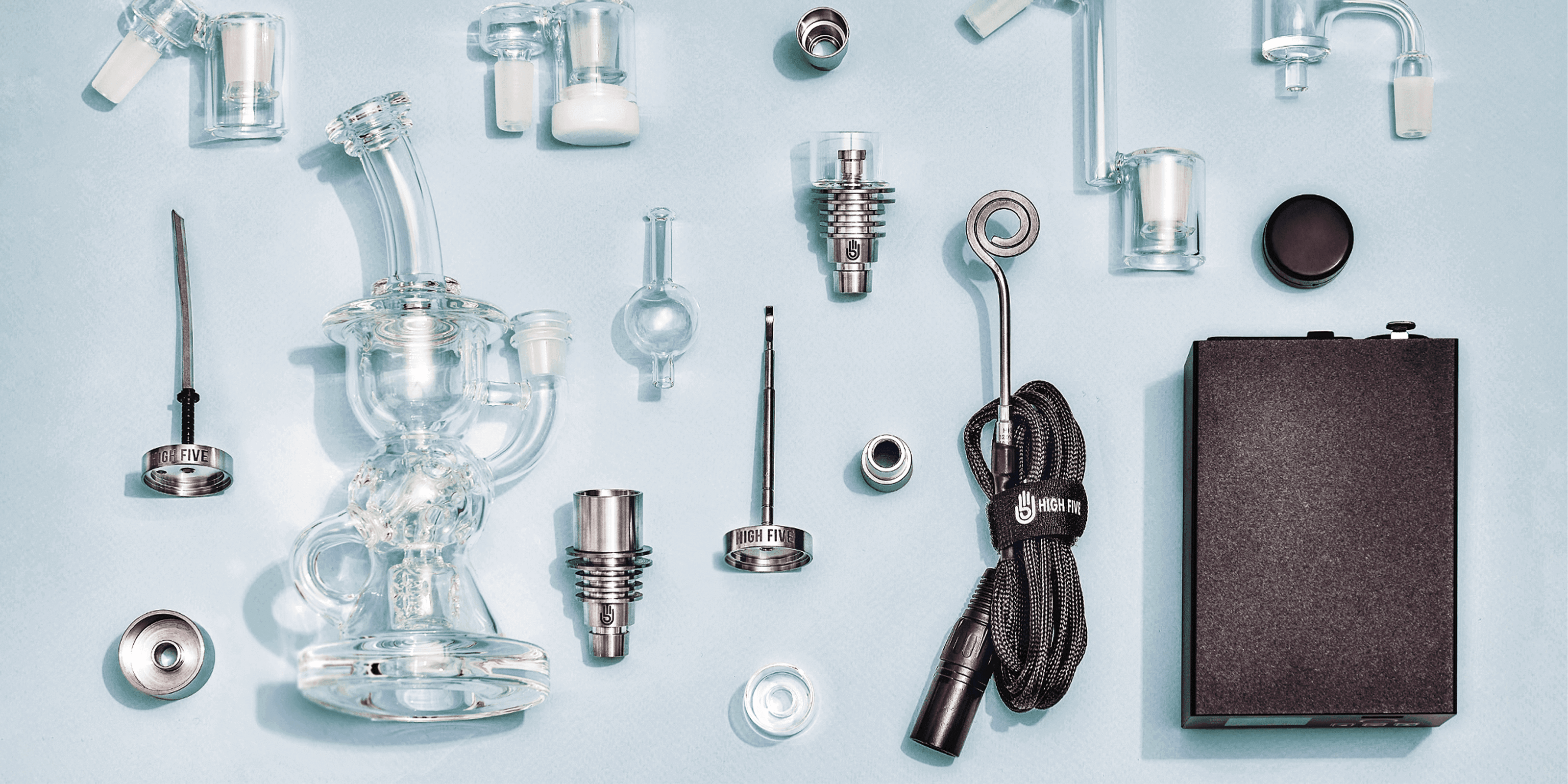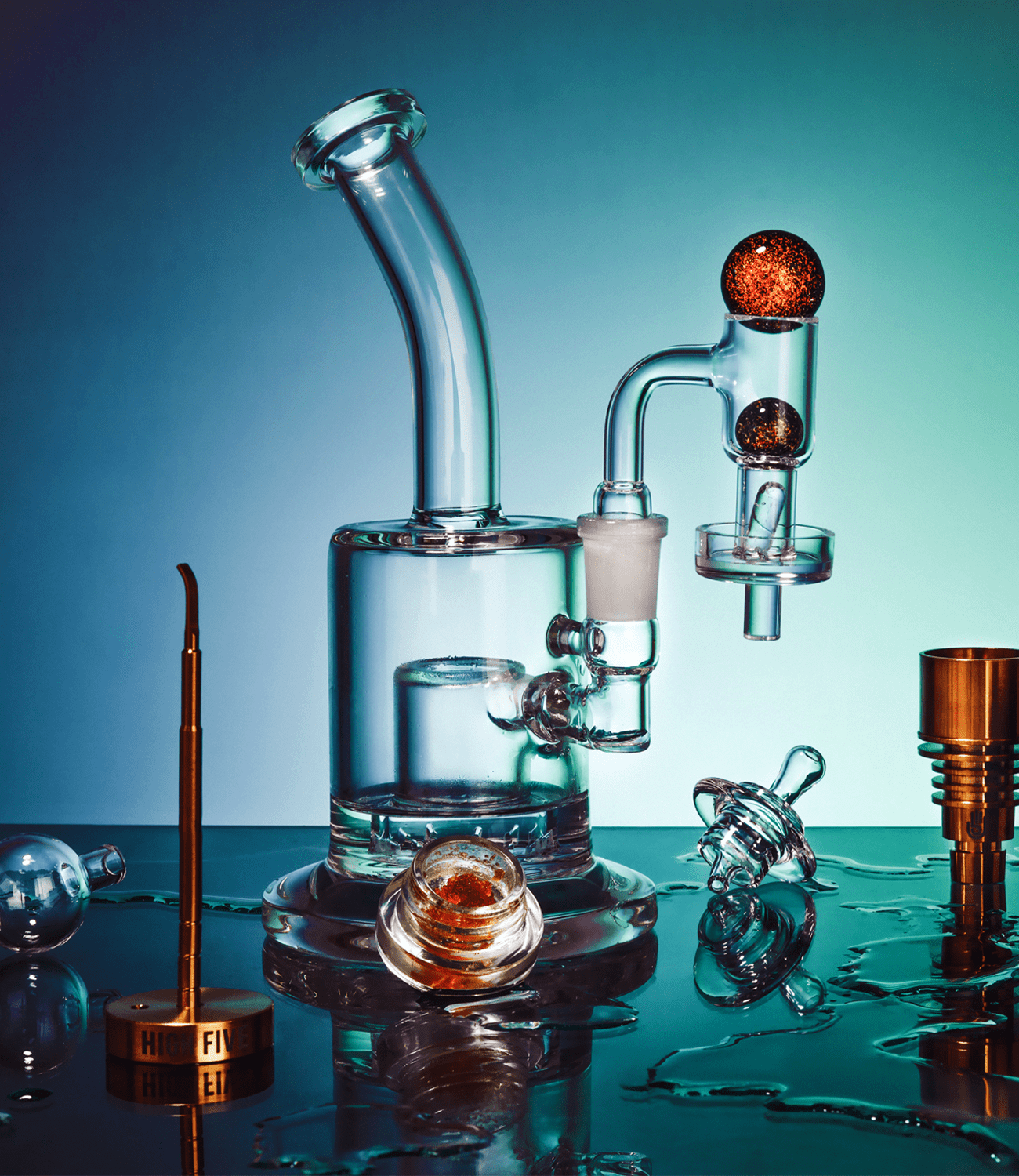 Just In Case You Were Wondering...
Why is my coil not heating up?

Eventually your coil will begin to fluctuate in temperature and start to show EEEE or room temperature. This means that your coil has reached the end of its lifespan and needs to be replaced. Coils do die overtime and need to be replaced. This is true with all E-Nails and coils should be replaced at least once a year.
What nail or bangers can I use with the coil?

If you're buying a kit without a nail/banger included, always ensure that the nail/banger you plan on using with your unit is not one intended for torch use only. Torch bangers aren't made with precise measurements as they're usually rounded up or down in size which is an issue when trying to use them with an E-Nail coil as they have to be same exact size to fit and E-Nail bangers usually have a mechanism on the banger to hold the coil(a stem or hook). So in short, it's always safer to get a nail/banger from the same company you purchase the E-Nail from as it's guaranteed to fit.
Are High Five E-Nails compatible with other E-Nail coils?

Most E-Nail brands wire their units and coils differently. So not all E-Nails and coils are wired the same. Always ensure that if you're using a coil and E-Nail from two different brands that they're compatible and the wiring is the same otherwise you run the risk of potentially damaging both items.
What does the warranty cover?

High Five offers a 2 year warranty on all E-Nail controllers and a 1 year warranty on coils. The warranty solely covers against failure of the electronics, craftsmanship and quality. The warranty does not cover any forms of accidental damage, theft, misuse or neglect including:

Opening the E-Nail housing.
Any forms of physical damage.
Burning the coil sheath exposing the internal wiring.
Using coils or power cords not from High Five (unless with a compatible universal adapter from High Five).
Exposing the controller, coil or its any components to any liquids, gels, moisture.
Using the coil at temperatures above +1000°F for a prolonged period of time, resulting in a noticeable burnt or black appearance.
Modifying the coil head in any way, such as bending the rod or enlarging the coil head to fit a nail/banger, resulting in noticeable spacing between the coil wraps.
How long can I keep the E-Nail running?

Technically you can keep your unit running for as long as you choose. Coils do indeed have a lifespan, the longer the coil is heating the more that the lifespan is used. It is recommended to avoid using the coil at 900F for more than a few minutes and if you do not intend on using the unit within an hour to at least turn off the coil power to preserve the lifespan.